Greek Xpress
59 Main St, East Rockaway, NY 11518
Order now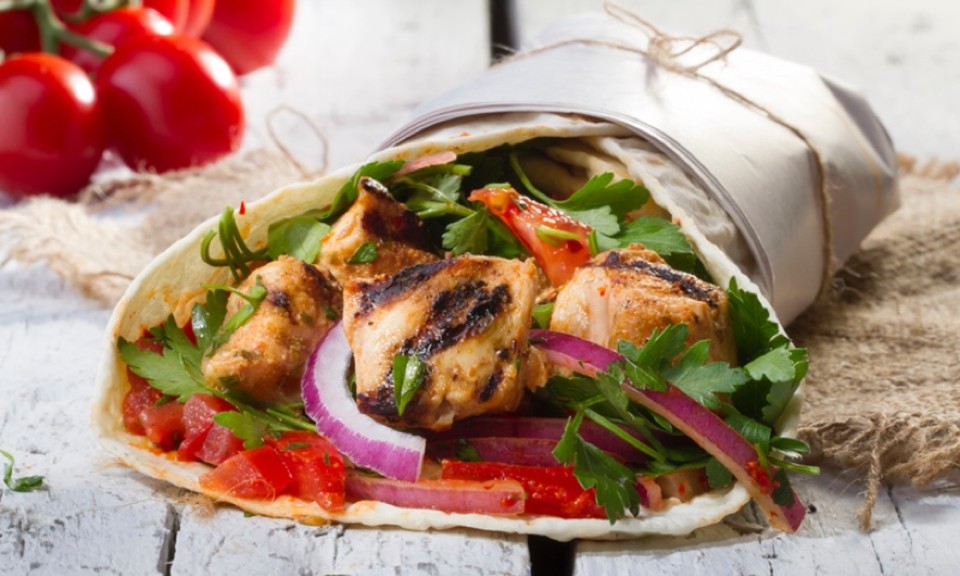 Jeanie
I never knew of this restaurant until I was looking for Gyros on Grubhub. The food is great! Even though the delivery driver had the wrong address (I don't know how that happened), thanks to his phone call, my food still got here on time and hot!
To me, the mark of a really good gyro is in the tzatziki sauce, and this was no exception. It has the perfect mixture of cucumber, spices and just enough sour cream or yogurt!
One day, I hope to actually visit this place and meet their amazing staff.
merrill
The chicken was good but not as good as previously, the chicken was just a little smaller but the taste was delicious !!!
I also ordered the Greek yogurt with honey and walnuts, it was incredible !! I do not know what kind of Greek yogurt they use but it was not the kind you get in the grocery store. It was creamy but not so tart that it makes your mouth cringe. The honey and walnuts were a bonus to makes this dessert spectacular !!! It is a must and I will reorder again and again !!!
Delaney
The Greek chicken wrap is BANGING...it comes with rice which is literally Some of the best rice Ive had from a restaurant (& I usually Oder rice if its in the menu so Ive eaten a decent amount Of rice lol)

the chicken fingers are super good but I would recommend remembering to Order an extra side of sauce I always run out with one container provided with the me.

Curly fries- always a crowd Pleaser!
Steven
Very good food l,generous portions at fair prices. Pork souvlaki was slightly overcooked but flavorful as was the gyro. Solid 8 out of 10. Grilled chicken was the same. The desserts were okay but nothing spectacular. The lemon rice soup was mediocre and I'll will probably be ordering a salad instead the next time I place an order, which will probably be sooner rather than later. Very happy with the experience.
Amir
Top notch! The grilled Octopus was prepared perfectly and the gyro sandwich was absolutely delicious! Both dishes were some of the best I've ever had and the delivery time was way shorter than I expected. Welcome to the neighborhood - Amir W.
Georgios
Amazing food, highly recommend this place. I'm Greek and I enjoy eating at various Greek restaurants. This has quickly become one of my personal favorites. Sounds crazy but I highly recommend the Fries, I've never had a more tasty yet lightly prepared French Fries. Chicken souvlaki was out of this world as well as the Gyro platter. If you haven't tried this place yet you do not know what you're missing!
Stephen
Super fast delivery. Super hot food. Super large portions. Super delicious.

Keep on doing what you guys are doing.

You deliver beer which is also awesome. Add a porter or Stout into the option for beer, and you might start a new religion. :)
Danielle
Food was delicious. Spinach pies were amazing and so was the spicy feta spread with the pita. Pro tip: Always get extra pita to finish the spreads. Will definitely be ordering from them every time we want Greek food!
Lisa
Love this place. The food is awesome. The feta cheese is so yummy. It's also a cute place to go and eat. Peter the manager is a really nice and knows how to treat his customers. My new favorite take out spot.
Andrea
The best Greek food around! Ive tried various items on the menu and am never disappointed. Delivery is super fast and the delivery guys are always nice. Definitely recommend!
About us
Dinner, Greek, Lunch Specials, Mediterranean, Sandwiches
Today

Delivery: 11:00 AM - 9:30 PM

Takeout: 11:00 AM - 9:30 PM

Delivery

Monday:

11:00 AM - 9:30 PM

Tuesday:

11:00 AM - 9:30 PM

Wednesday:

11:00 AM - 9:30 PM

Thursday:

11:00 AM - 9:30 PM

Friday:

11:00 AM - 9:30 PM

Saturday:

11:00 AM - 9:30 PM

Sunday:

11:00 AM - 9:30 PM

Takeout

Monday:

11:00 AM - 9:30 PM

Tuesday:

11:00 AM - 9:30 PM

Wednesday:

11:00 AM - 9:30 PM

Thursday:

11:00 AM - 9:30 PM

Friday:

11:00 AM - 9:30 PM

Saturday:

11:00 AM - 9:30 PM

Sunday:

11:00 AM - 9:30 PM
At Greek Xpress, traditional Greek flavors meet the grill. Conceptualized by a group of friends with a love of grilling.